Easy to setup & use.
Setup and ready to trade within minutes. MAXCOM works with almost all POS hardware.
Start selling today.
Powerful custom reports tell you how to increase profit and reduce operational costs. Use devices you already have like PC, Smartphone or Tablet.
Right Solutions for any business size.
We offer multy POS solutions for small business to large business.
24 hour x 7 day Customer support.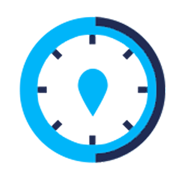 Customisable Receipts
Customise your own receipts with images and/or special offers, track historic transactions and email receipts for returning customers.
Online Booking System
Access a powerful booking system shared over your entire estate, perfect for service based business, hotels and B&B, managing appointments or online staff rota.
Access Rights & Permissions
Restrict any till function, like discounts or refunds. Staff Clock in and out directly from till front to manage payroll and hours. Blind cashing up and petty cash recording ensures maximum security.
Get everything you need
from just $20 a week!!